What is PHILOPTOCHOS?
…for I was hungry and you gave Me food, for I was thirsty and you gave Me drink, I was a stranger and you took Me in, I was naked and you clothed ME, I was sick and you visited ME, I was in prison and you came to ME.

 …in as much as you did it to one of the least of these My brethren, you did it to Me.

Matthew 25: 35-36, 40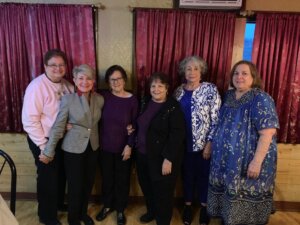 Literally, Philoptochos means friend of the poor–not only poor in financial resources but also poor in spirit, poor in health, poor in companionship, poor in emotional stability and poor in whatever is needed to lead a fulfilling life.
Since 1931, when it was established by the late Ecumenical Patriarch Athenagoras I, Philoptochos has been the largest organization of Greek Orthodox women which supports many charities while spiritually enriching its members through their participation in its philanthropic work.
In over 80 years of existence, we can proudly state that Philoptochos is the largest Christian women's philanthropic organization in the United States. Nationwide it is second only to the Sisterhood of Hadassah, the Jewish women's charitable group.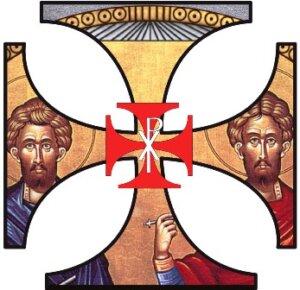 Philoptochos functions at the local, diocesan, archdiocesan, metropolitan, national and international levels and is open to all women over 18 years old who are of the Greek Orthodox faith. It is your right and your privilege to be a member of Philoptochos.   You could be an associate member if you are a non-Greek Orthodox women, married to a Greek Orthodox man, a non-Greek orthodox man, married to a Greek Orthodox women, or Greek Orthodox men.
To learn more you can read all about the Philoptochos as www.philoptochos.org